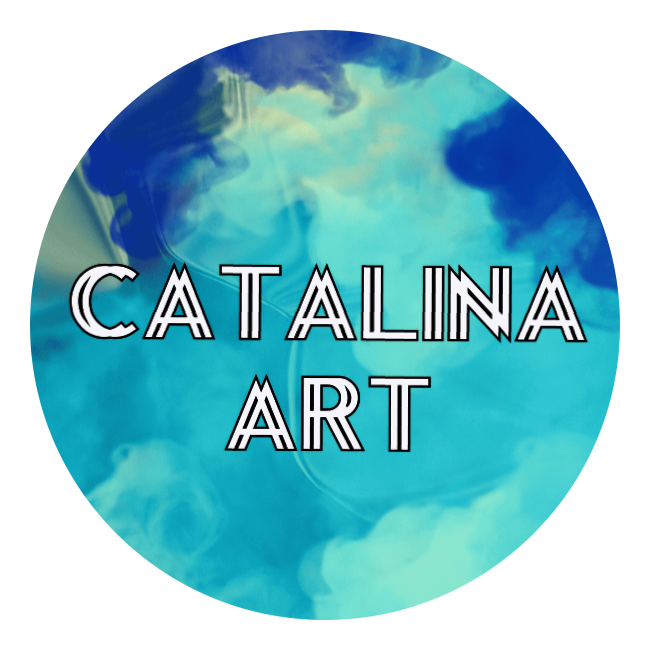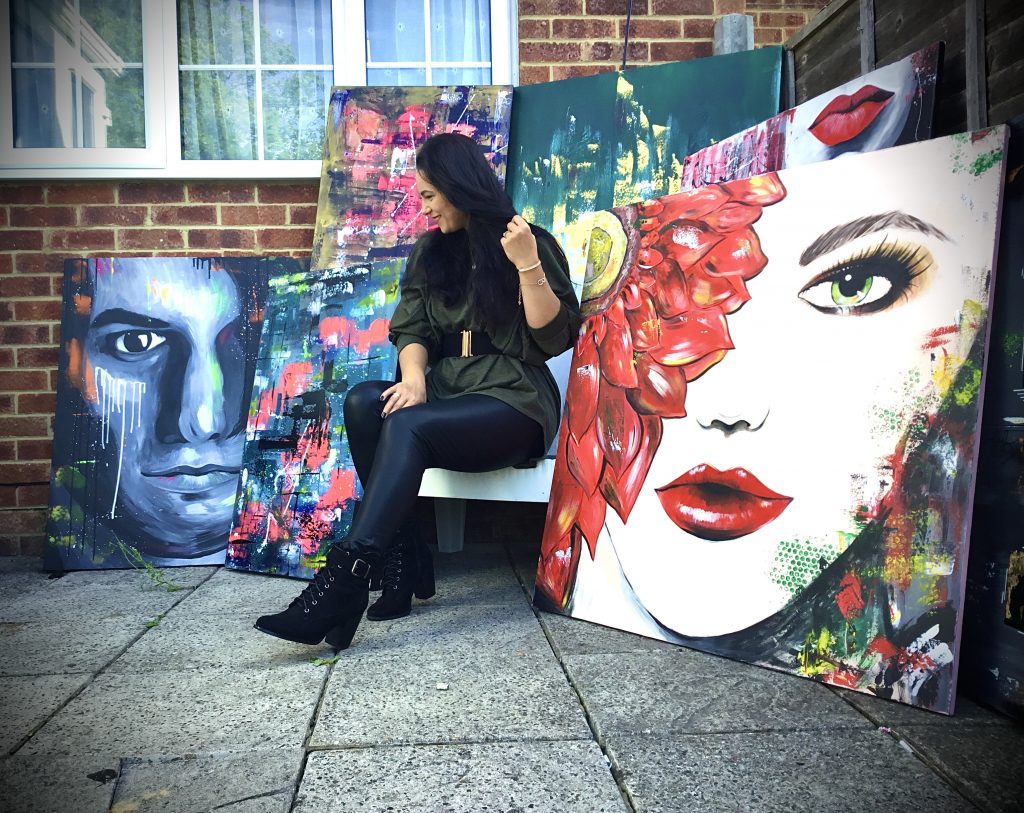 Hello art lovers,
Catalina, by her full name ALINA CATALINA BARBALAN, is a self-taught artist with great imagination and full of ambition, born in Romania but settled in UK since 2018.
The brushes become the closest friends of her, the colours are her deepest thoughts and the blank canvas is her world where she can express herself with passion for creating. Since she was little girl she felt that the path of an artistic life is her truly destiny.
" That passion was always in my heart, and now I can truly admit that I was right. I can't imagine my self without my paintings, without my studio, where I can be me, where my crazy toughts can be free. Before I moved to UK, I took one year of painting class, and now I am deteminated to do the creative projects that I always dreamed of. "
Her paintings are full of positivity, colors and good vibes. The predominant style in her paintings is the abstract, finds inspiration in everything, unexpected simple things, dreams, meditation, nature.
" I love to play with the acrylics, with my brushes or anything with I can improvise and let out my feelings and my ideas, and let my passion become a ' designer ' for the blank canvases. "
Her deepest wish is to bring happiness in people heart with her paintings, to bring something new in your home. A simple hobby become a life style for Catalina, the love for art and creation that she can't ignore made her more determined.
" Art is the journey of a free soul "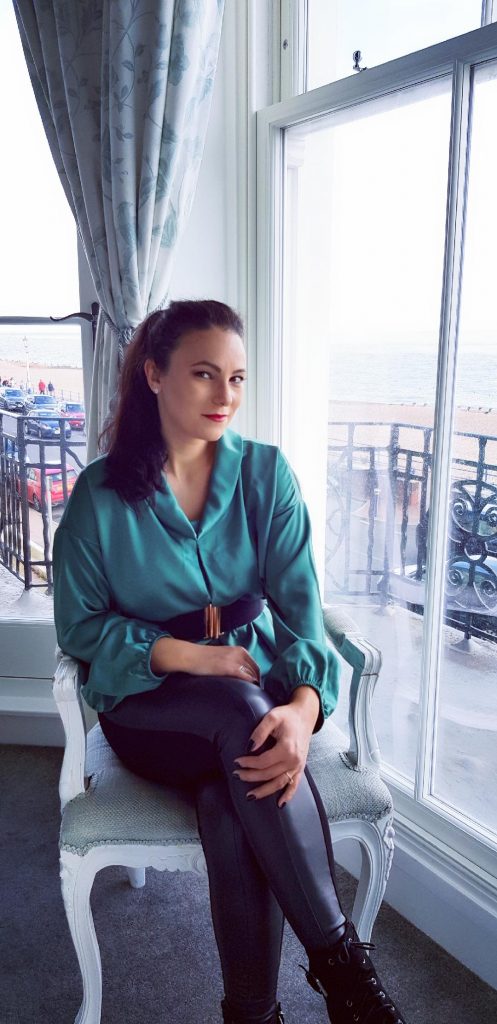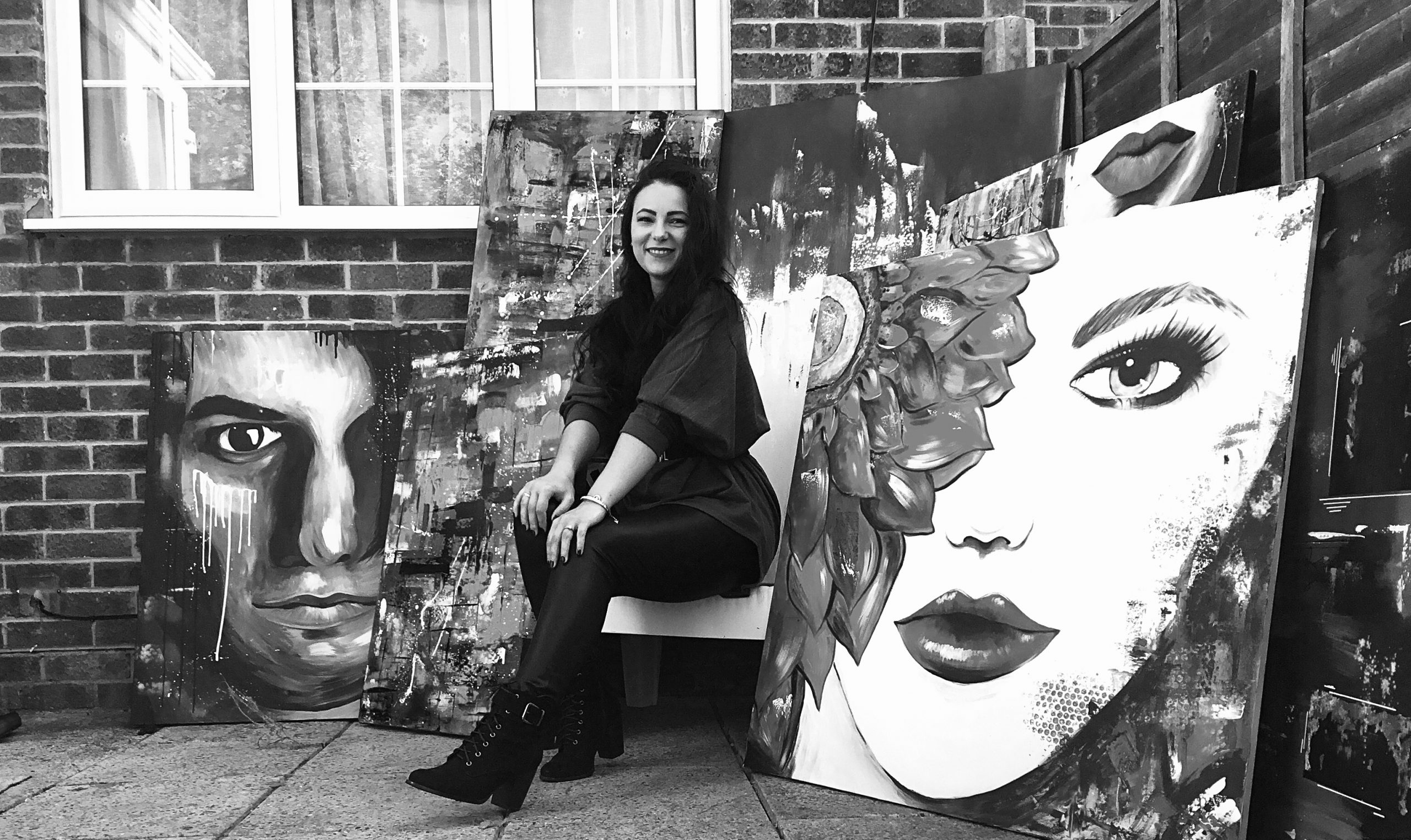 " I dream my painting and then I paint my dream "

Vincent Van gogh